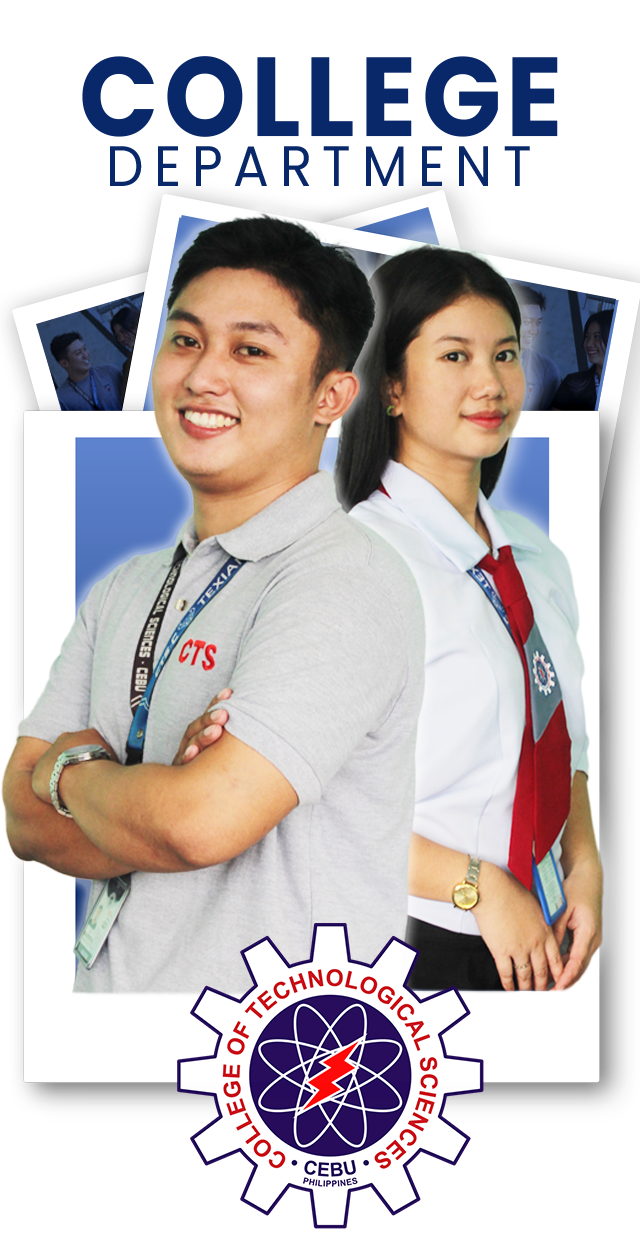 Existing Programs
College Department
BACHELOR OF SCIENCE
IN AUTOMOTIVE TECHNOLOGY
BACHELOR OF SCIENCE
IN INFORMATION TECHNOLOGY
BACHELOR OF SCIENCE
IN INDUSTRIAL TECHNOLOGY
ASSOCIATE
IN COMPUTER TECHNOLOGY
Existing Programs
Senior High School Department
ACADEMIC TRACK
ACCOUNTANCY, BUSINESS AND MANAGEMENT
HUMANITIES AND SOCIAL SCIENCES
SCIENCE, TECHNOLOGY, ENGINEERING AND MATHEMATICS
TECHNICAL VOCATIONAL
LIVELIHOOD TRACK
AUTOMOTIVE SERVICING
CONSUMER ELECTRONICS SERVICING
ELECTRICAL INSTALLATION AND MAINTENANCE
SHIELDED METAL ARC WELDING
COMPUTER SYSTEM SERVICING
COMPUTER PROGRAMMING
WANT TO KNOW MORE ABOUT 
Joint Delivery Voucher Program (JDVP)
Existing Programs
Technical Vocational Department
TESDA QUALIFICATIONS
AUTOMOTIVE SERVICING NC I AND NC II (ASNC I-II)

COMPUTER SYSTEM SERVICING NC II (CSS NC II)

DRIVING NC II

ELECTRICAL INSTALLATION AND MAINTENANCE NC II (EIM NC II)

MOTORCYCLE/SMALL ENGINE SERVICING NC II (MSES NC II)

DOMESTIC REFRIGERATION AND AIR-CONDITIONING (DOMRAC NC II)

SHIELDED METAL ARC WELDING NC II (SMAW NC II) 
CLASS SCHEDULES
MORNING CLASS (8:00 AM – 12:00 NN)

AFTERNOON CLASS (1:00 PM – 5:00 PM)

EVENING CLASS (5:31 PM – 9:31 PM)
Existing Programs
Technical Vocational Department
NEW LTO Accredited Programs
THEORETICAL DRIVING COURSE (TDC)
PRACTICAL DRIVING COURSE (PDC)
UC Criminology Driving Course
(DEFTACT 221)
THEORETICAL DRIVING COURSE (TDC)
PRACTICAL DRIVING COURSE (PDC)
To be the center of technology and skills training in the country.
We produce multi-skilled
values-driven professionals
through holistic and compliant
trainings responsive to the
needs of the industry.
Provide holistic and technical education relevant and
responsive to the dynamic needs of the industry.
Produce employable graduates ready for the challenges
of work locally and globally.
Undertake professional growth focused on research,
outreach and extension programs capitalizing the
expertise and competencies of existing human resources.
Develop like-minded professionals who are qualified and
motivated in the areas of instruction, research and
community extension.
Ensure effective administration and supervision among
administrators, faculty members, staff, and students
toward the highest degree of commitment and
professionalism in various undertakings.
Leverage students' development by providing upgraded
facilities, equipment and other instructional and learning
materials.
Embrace timeliness of all fields of study relevant to the
industry needs.
BSECEFormer Technical Project Manager atGoogle Asia PacificIT Demand Manager at TalkUs Philippines "To this day, I appreciate where I am and what I do. I still very much believe that I wouldn't be in the place I am today if I weren't in CTS-C, a small school with a...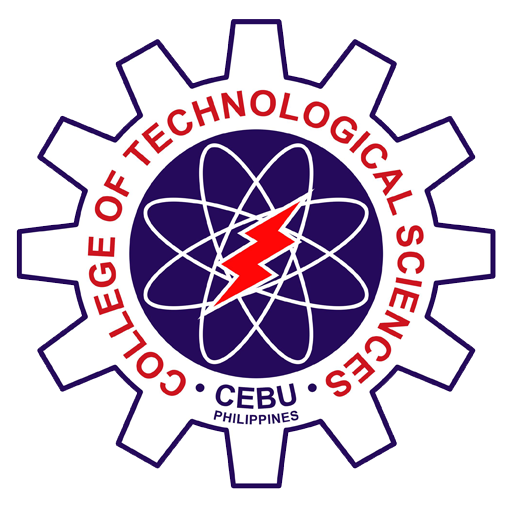 N. Bacalso Avenue, Sambag I, Cebu City, Philippines, 6000